How to press and dry flowers
Posted on 29th July 2022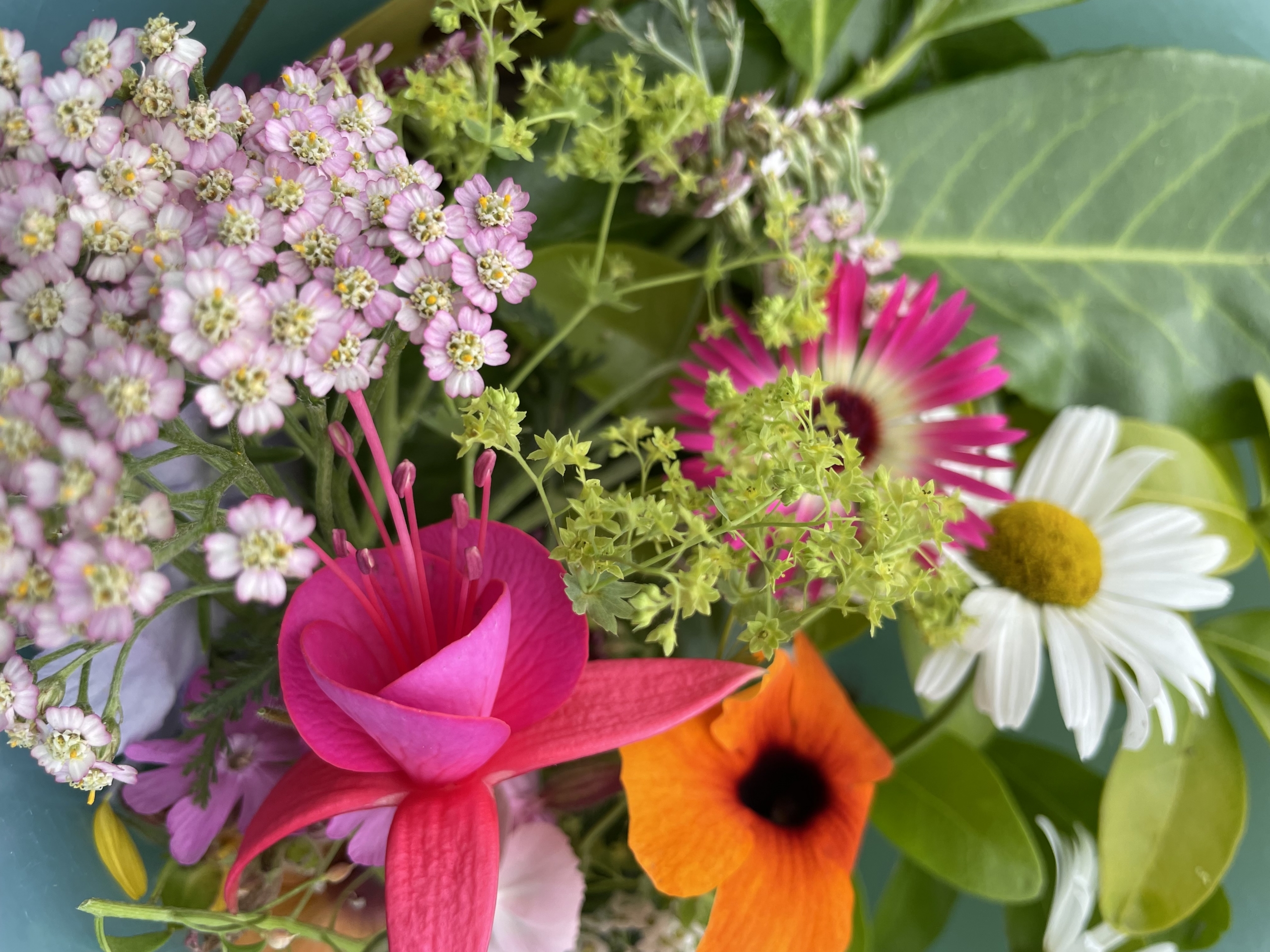 How to press and dry your flowers.
Flower pressing is a fun way to preserve your favourite flowers so that you can enjoy them all year round. You can used your pressed flowers in many ways such as ID documentation, craft projects such as scrap booking, greeting cards and much more! (scroll to bottom for further trips and tricks)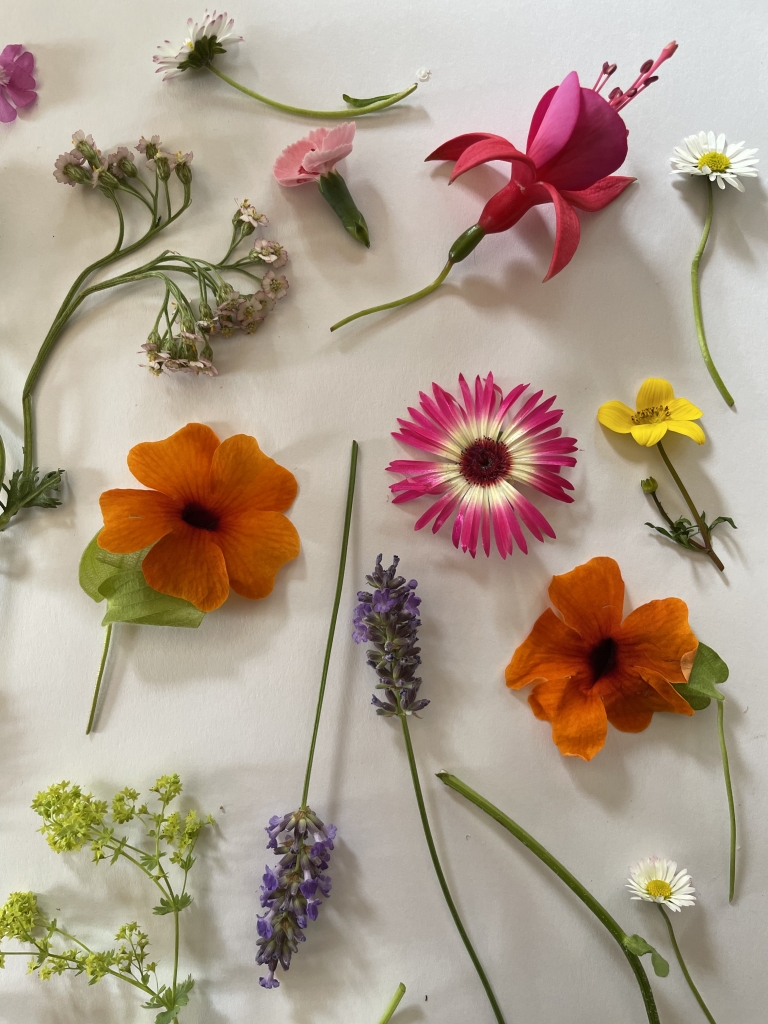 To flower press means exactly that. We will be taking our freshly picked flowers and pressing them in a book to flatten, dry and preserve their form.
Here's how we did it…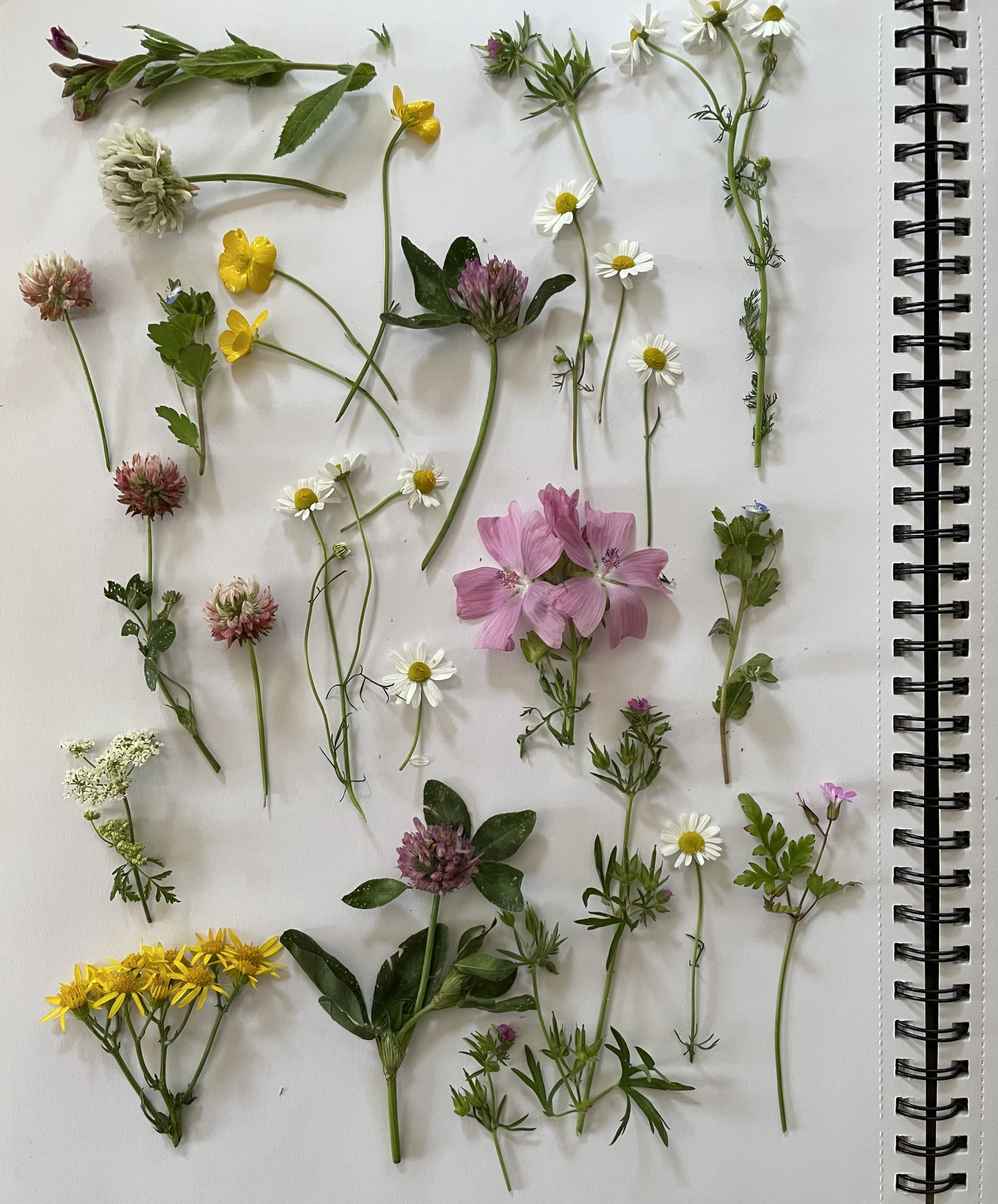 You'll need:
A Book (big enough to hold the flower you want to dry). We used an A3 hardback, spiral bound book (but any book should work!)
Tracing paper (baking parchment or newspaper should work just fine too!)
Spare paper (to go in between pages- if using a book we'd advise this so any moisture doesn't ruin the text
A heavy weight (a stack of books works well, we used a thick, heavy chopping board)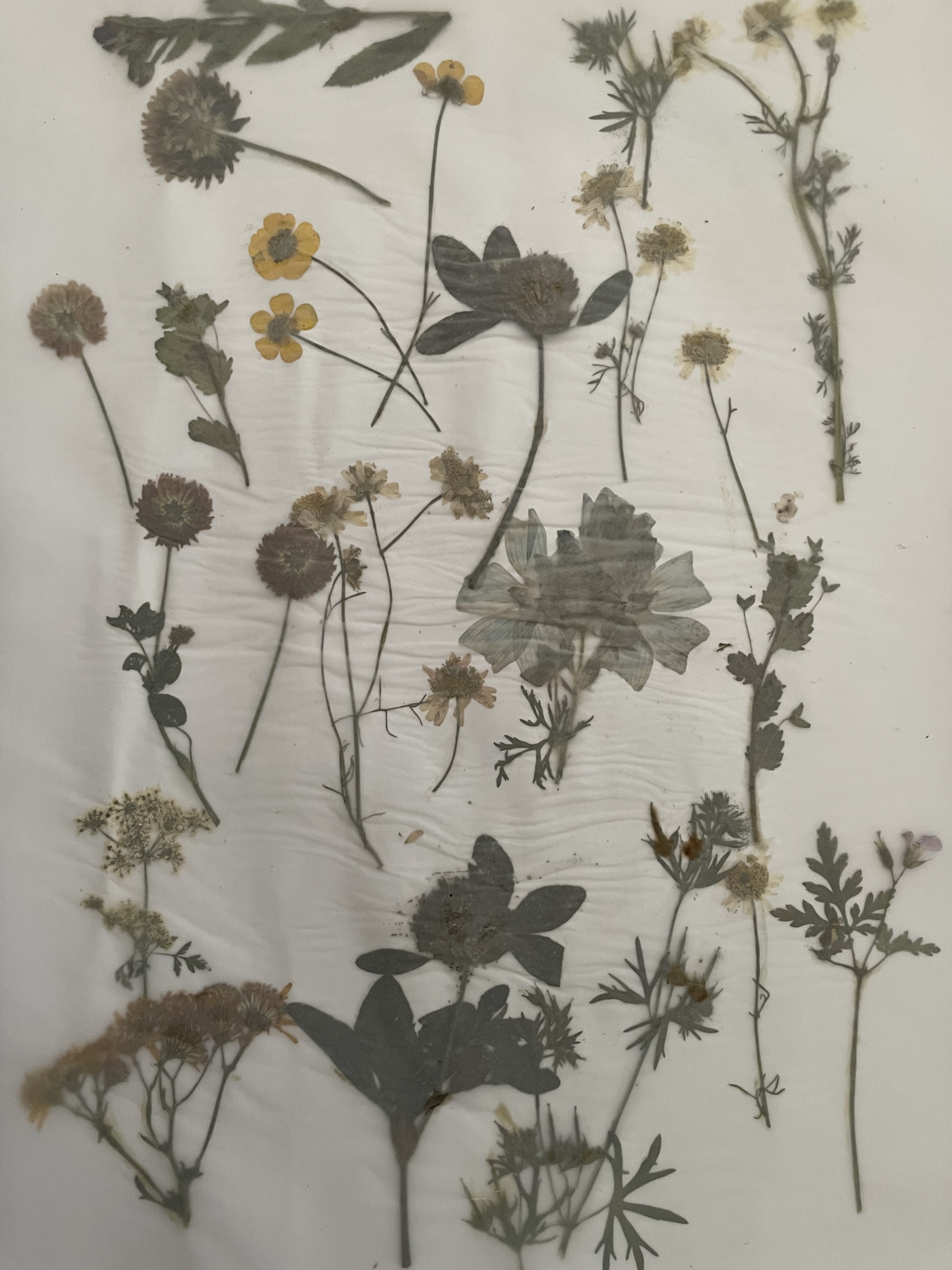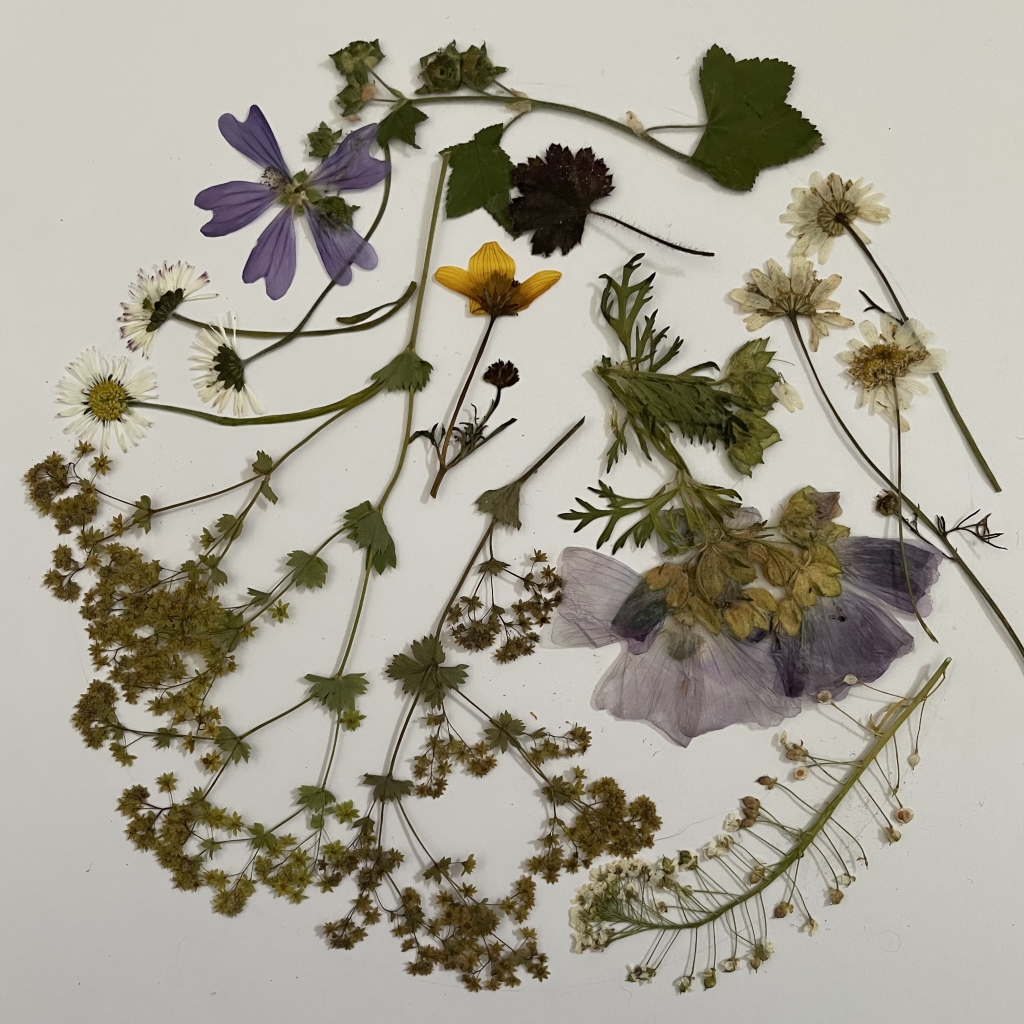 Our dried flower art
What we did
Collected the flowers we wanted to press (Make sure you have permission to pick your flowers first!)
We used an A3 hardback, spiral bound book (but any book should work)
Placed the flowers onto the page of our book, making sure they were as flat
Placed tracing paper (or baking parchment/ paper) over the top of your arranged flowers and leaves
Close book and store flat with a weight on top (books would work well)
Leave for at least 10 days before checking them
When they're dry you can peel them from your paper and start using them in your arts and craft projects, your ID documents and more.
Some flowers will loose their colour in the drying process. We found Mallow and Butter Cups kept their colour the longest.
How to use your dried flowers:
You may want to create an ID book and make notes about your plant so you can learn and document your finds.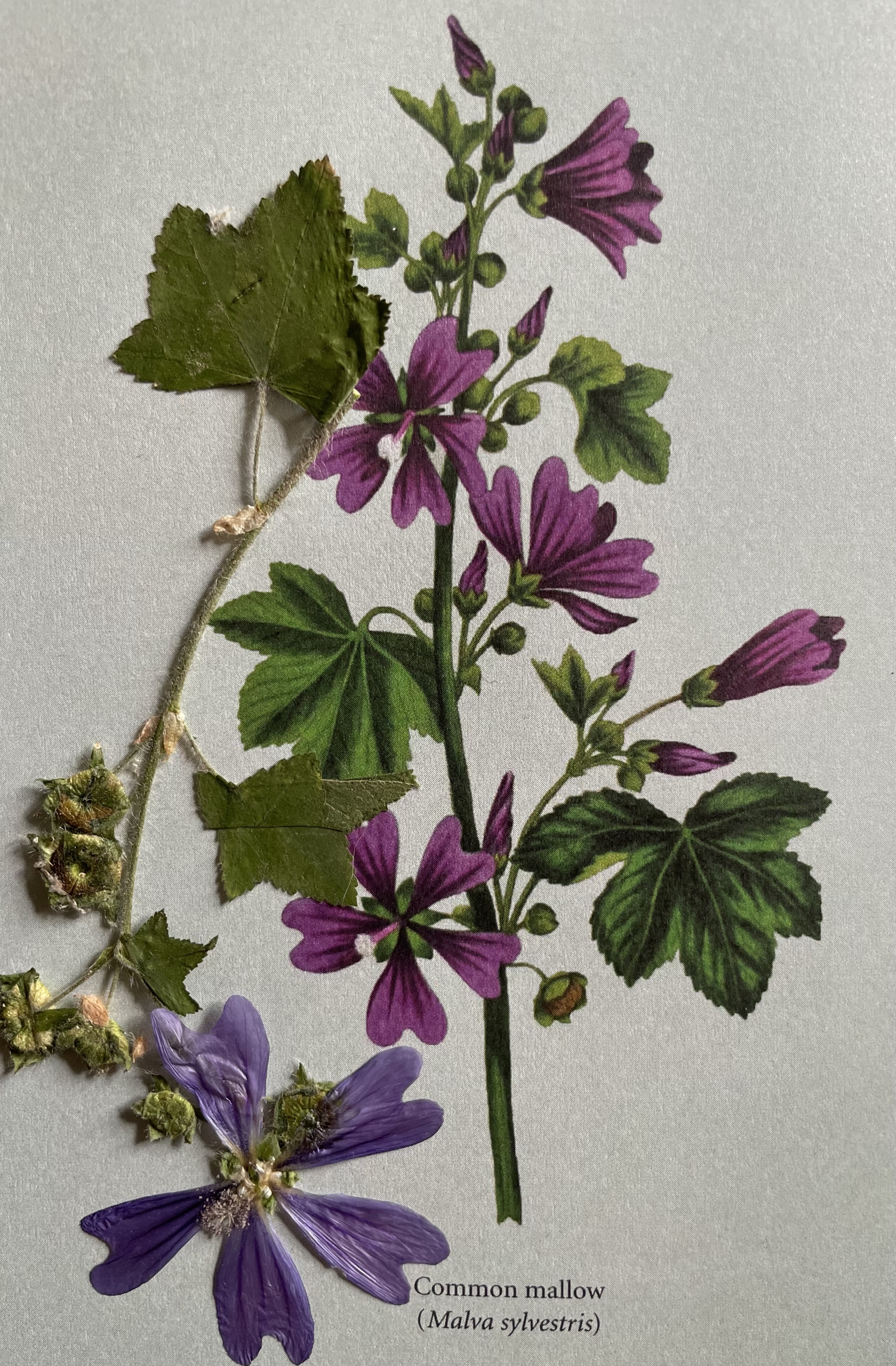 Our Foraging Field Journal in action! We use ours to jot down where and when in the year we find an edible plant or mushroom. This year we've been collecting wildflowers we've spotted and have dried, pressed and stuck them in. This helps us easily keep tract of our finds, where and what time of the year we found them so that we always have them for future reference.
Click Here to get yours today.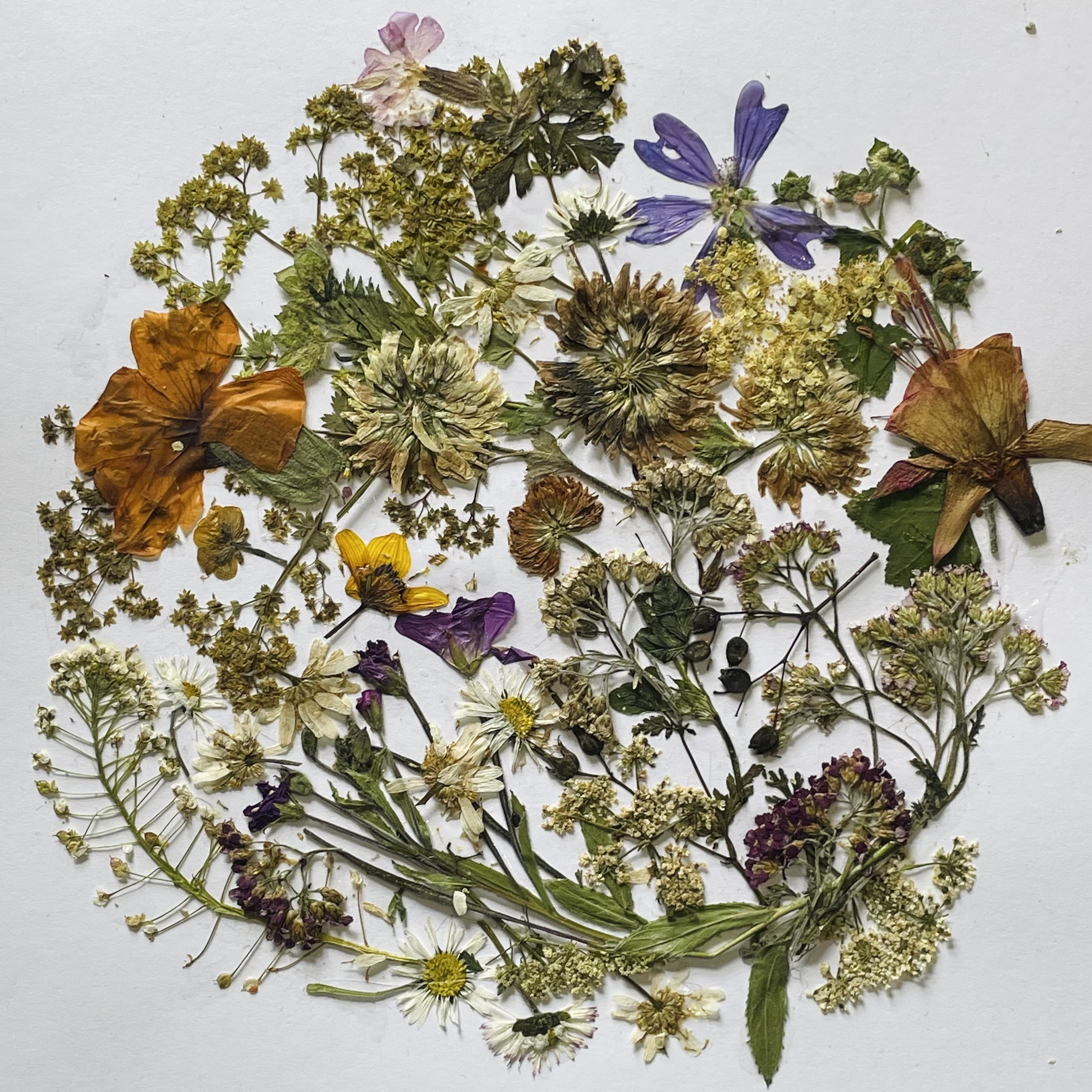 You may make arts and craft pieces- such as mounting them on card, gluing and framing them, as decoration for jewellery boxes, as gift tags and for laminating for use as bookmarks. The possibilities are endless!
Making dried flower sun catchers (link)
You might used your dried flowers to make jewellery by setting them in resin (parent presence required)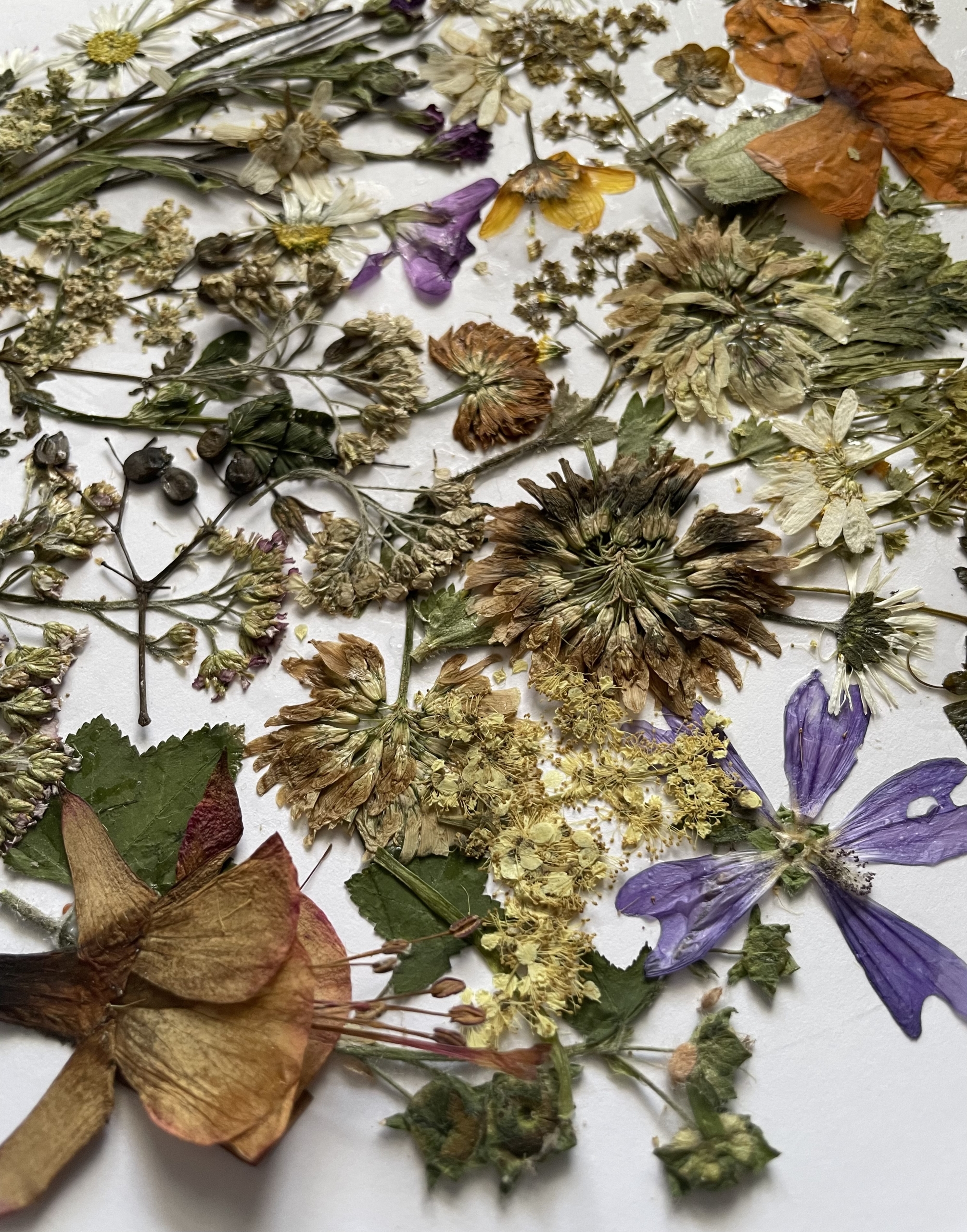 Happy foraging everyone!
If you'd like to know a little more about foraging please head over to our sister site, Wild Food UK to see their very helpful mushroom and hedgerow guides.
Remember to stay safe and never eat anything unless you're 100% sure it is safe to do so.
Don't forget to follow us on our social media pages too.
Instagram @foragingshop @wildfooduk