Foraging in January 2022
Posted on 31st January 2022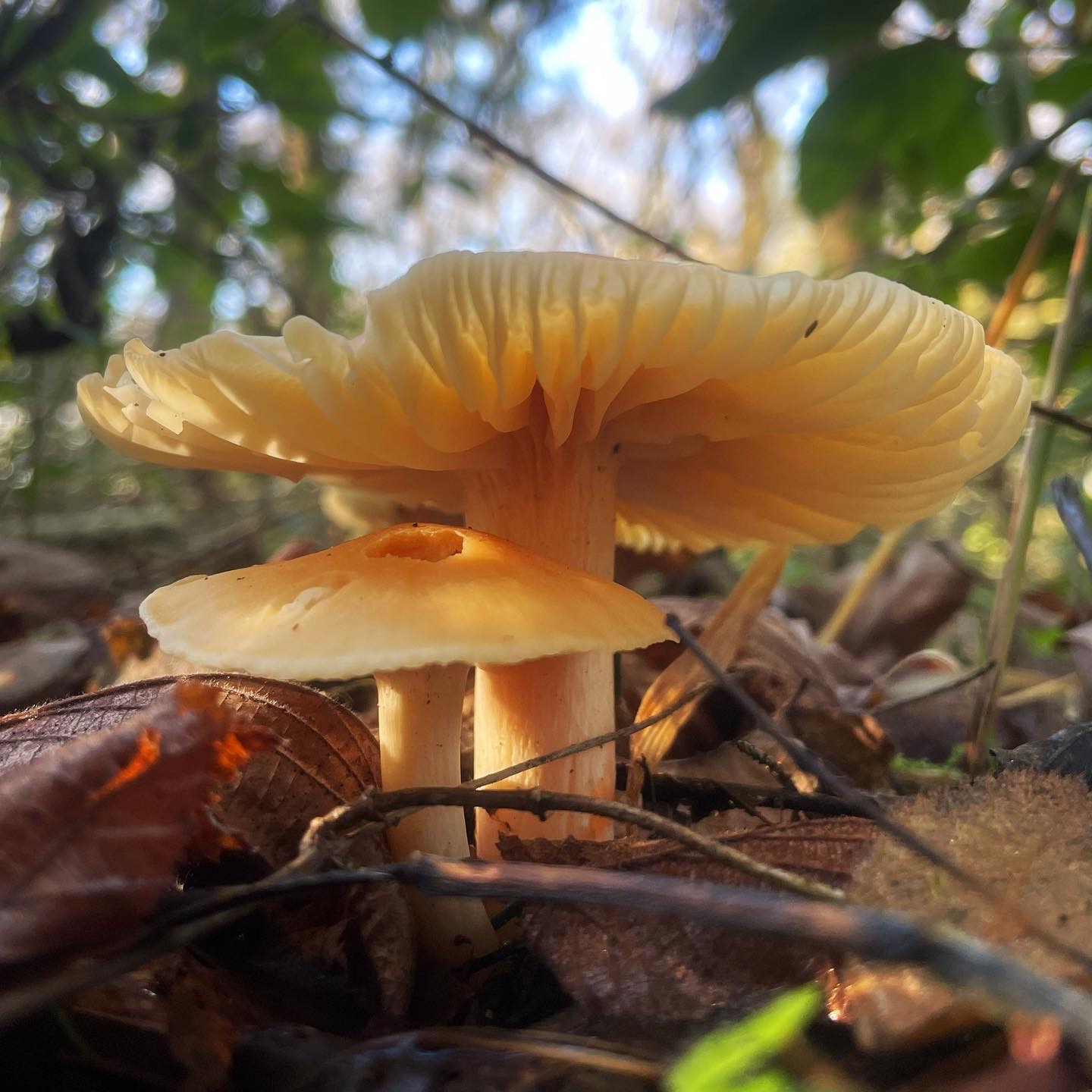 Foraging in January: Here are a few of the edibles that we've found this month
Are you getting those post-Christmas blues, cold weather chills? Is your fridge light giving you a glow? Why not get outside and brave the winter weather with a walk?
It may be January but there are still plenty of yummy treats for your dinner plates this month. Foraging is a great way to get outside, explore your local area and turn your walks into treasure hunts.
Here's a few things that have made their way onto our plates in January. What have you been spotting at the moment? Let us know in the comments below.
Why don't you have a go a spotting a few of these yourselves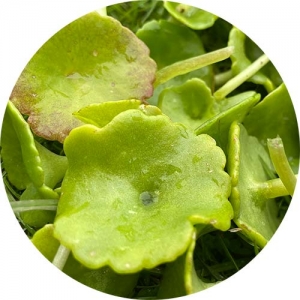 Scientific name: Umbilicus rupestris
This plant is often referred to by its common names as; Pennywort, Navelwort, Wall Pennywort and Penny Pies.
This fairly common plant makes a lovely addition to any salad with its succulent, delicate flavour and can be found often in damp rock crevices and shady walls.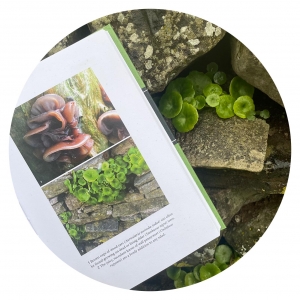 Our Foraging Field Journal in action! We use ours to jot down where and when in the year we find an edible plant.
Click Here to get yours today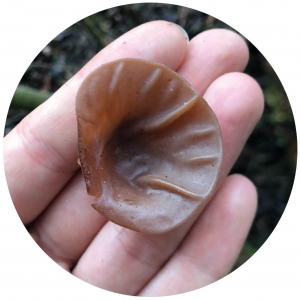 Scientific name: Auricularia auricula-judae
Unsurprisingly wood ear gets its name for its unusual ear like shape and jelly texture. It is commonly found, year-round attached to the bark of dead elder trees. This mushroom is also referred to by its common names; Jelly ears, Cloud ears and Tree ears.
They are almost unlike any other mushroom out there which is why they are great for beginners. (we recommend that you only pick these mushrooms from elder trees).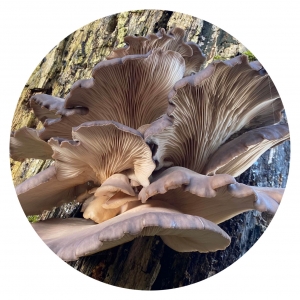 Scientific name: Pleurotus ostreatus..
The Oyster mushroom is common edible within the U.K. likely to be found hiding in deciduous trees, particularly beech.
Oysters present on stumps and fallen wood in large shelf-like clusters with a distinctive fan or oyster-shaped cap. Oyster mushrooms can be used in many different recipes, they are particularly popular with Asian style cooking.
Why not check out some of our tasty recipes over @wildfooduk to see what you can make with your finds.
*Please note that each and every mushroom you come across may vary in appearance to these photos*
.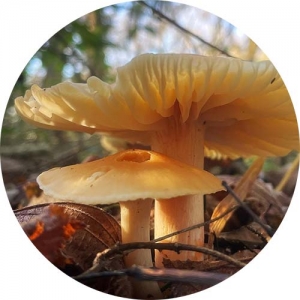 Scientific name: Cuphophyllus pratensis

These mushrooms are one of the best tasting and most common edible member of the wax cap family. The meadow Waxcap is often bright orange when in it's prime, fading out into almost white as it matures. We found a lot of these this week on our walks but a few were past their best. You can see from our photos that the orange colour is fading out as it matures.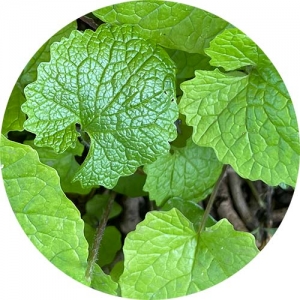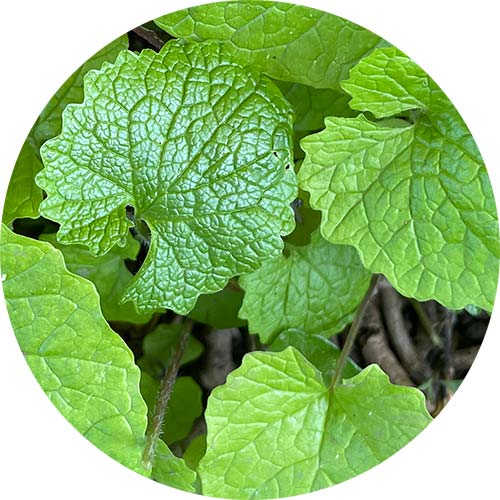 Scientific name: Alliara petiolate

Great for a salad, easy to identify for a novice forager and widespread. Found in hedgerows, woodland, shady scrub and path edges.
Hedge garlic is biennial & in its 1st years growth the leaves grow in small, ground level rosette with broad heart shaped leaves. In its second year a spike grows from the rosette & the leaves are more arrow head shaped with serrated edges.
Why not have a taste and try this plant in a tasty spring salad or as a leafy green substitute for a tortilla wrap.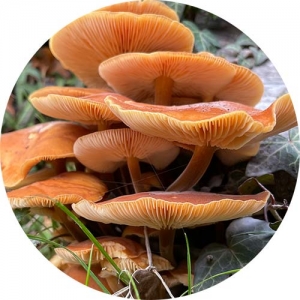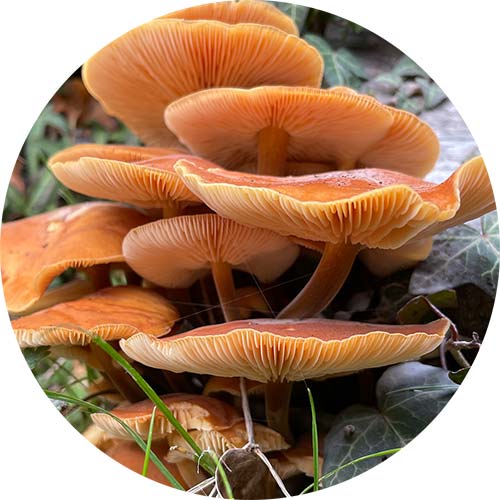 Scientific name: Flammulina velutipes
This mushroom is capable of surviving being frozen solid. This fungi can be found throughout the winter and is a tasty find when there is not much else about.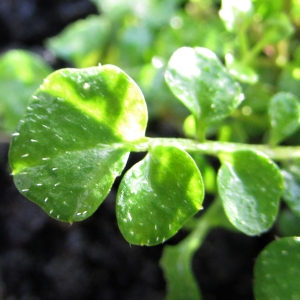 Scientific name: Cardamine hirsute

Abundant in the U.K. Great for salads, salsa and pesto.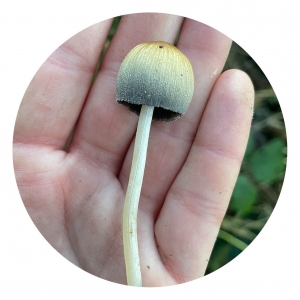 Scientific name: Coprinellus micaceus
Owing its name to the powdery 'mica' covering the cap, it can be seen shinning or glistening when the sun is out. These Mushrooms can be found around broad-leaved stumps or on buried wood.

Happy foraging everyone!
If you'd like to know a little more about our finds please head over to our sister site, Wild Food UK to see their very helpful mushroom and hedgerow guides
*please note that photos vary to every hedgerow*.
Please let us know if you need any assistance or information and remember to stay safe and never eat anything unless you're 100% sure it is safe to do so.
Don't forget to follow us on our social media pages
Instagram @foragingshop @wildfooduk