Foraging in July 2021
Posted on 26th July 2021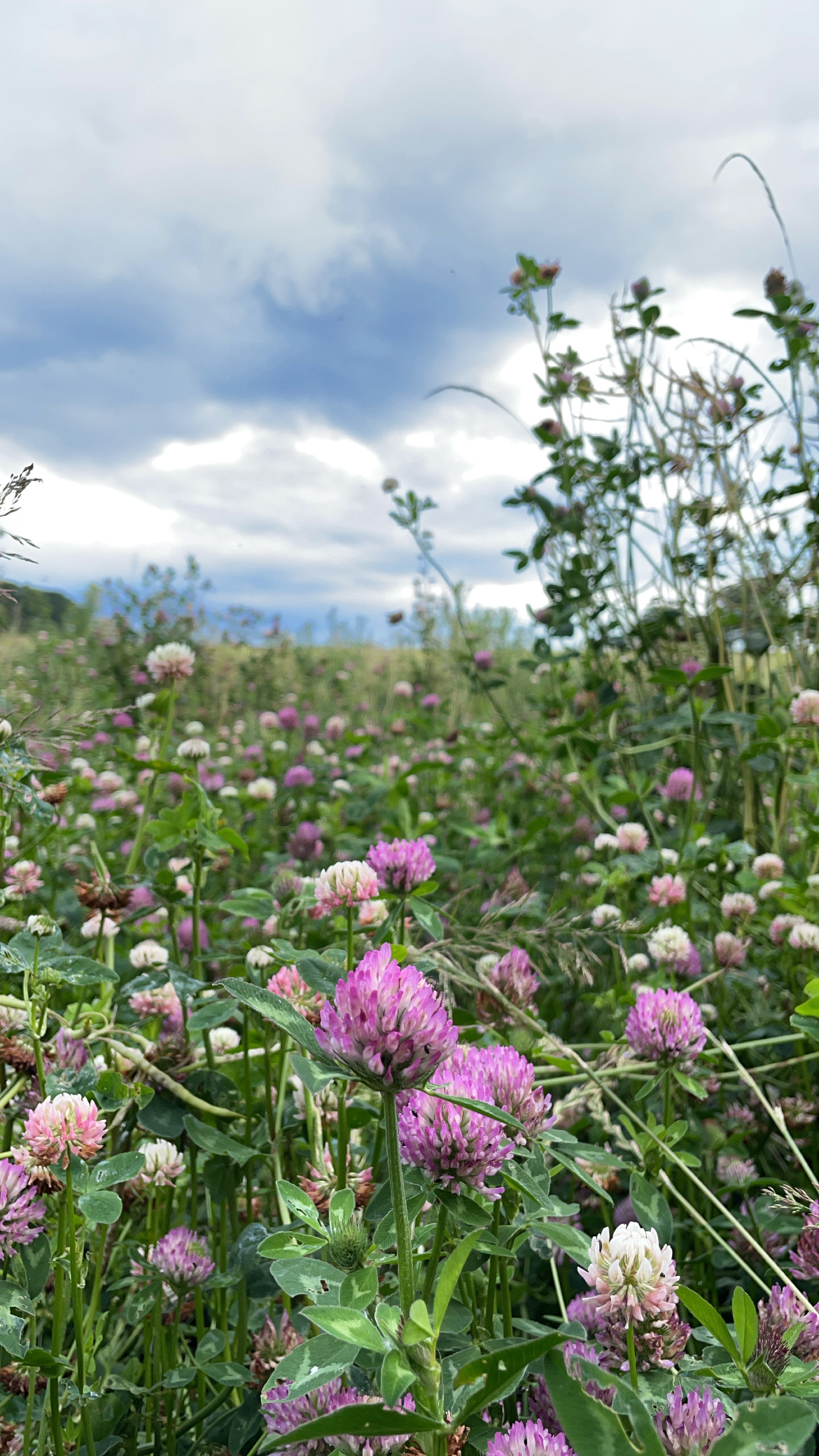 Foraging in July: Here are a few edibles that we've found this month.
Here are a few things we found over the last few weeks. We've included a few plants and mushrooms that you might be lucky enough to spot this month.
Summer is upon us and we are seeing a whole host of things popping up around us.
Why not have a go at spotting them yourselves.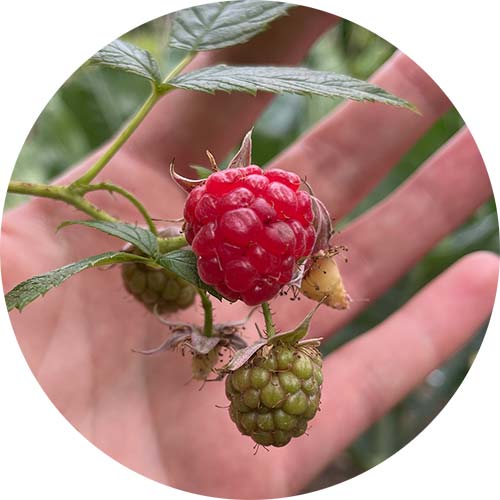 Scientific name: Rubus idaeus
Foraged most commonly from July through to September.
The leaves are tart and the berries are sweet. Often found in mixed woodland, clearings and hedgerows.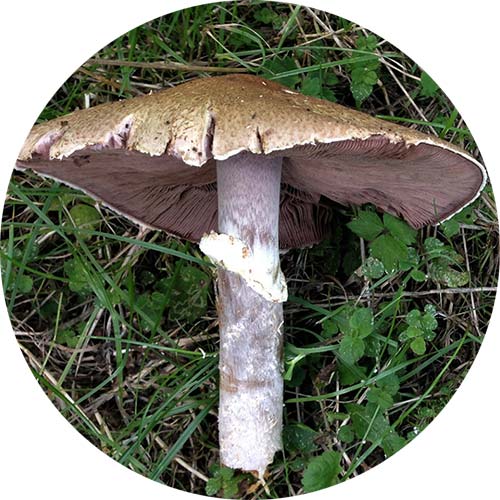 Scientific name: Agaricus augustus
Likely to spot this mushroom from July through to November hiding in mixed woodland, particularly under conifers, lawns and roadsides. The flesh of this mushroom smells of bitter almonds and is a tasty find. It's advised that the prince should be cooked before consumption.
Scientific name: Ribes rubrum
Likely foraged from June through to September. A fairly common berry, red currents are usually spotted in open woodland, hedgerows, river and stream banks and waste ground.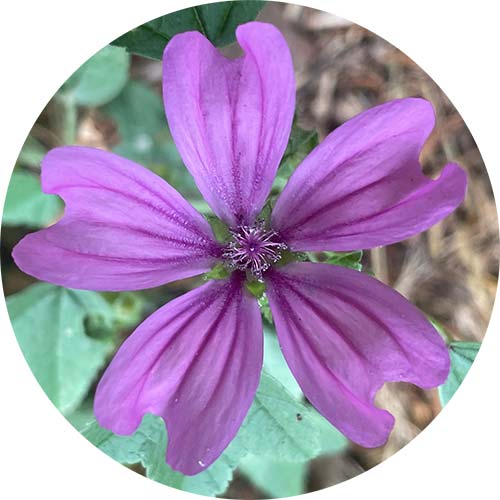 Scientific name: Malva sylvestris
Foraged from March through to October. Something of a superfood, Mallow is rich in vitamins and minerals. It's leaves, flowers and fruits are all edible and is a reasonably identifiable plant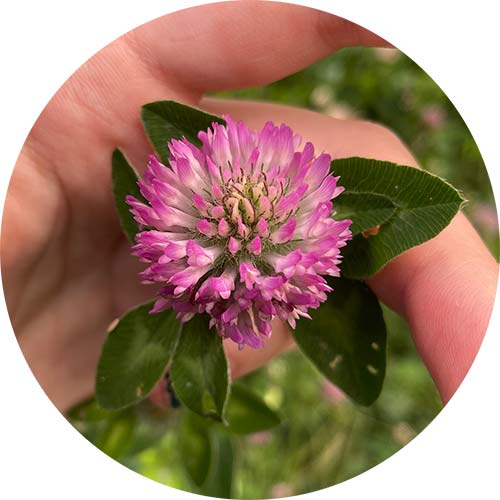 Scientific name: Trifolium sp
This plant is often referred to by its common names as; Clovers, Trefoil, Red Clover, Hares Tail Clover, Dutch Clover, Swedish Clover, Hop Trefoil, Meadow Clover
We are finding these tasty treats all over the place at the moment, they are great in salads and depending when picked are often quite sweet!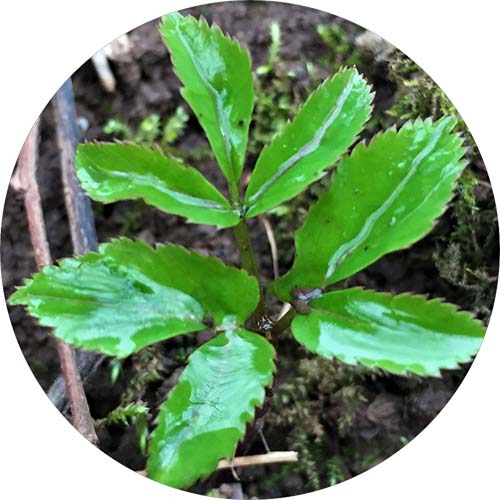 Scientific name: Aegopodium podagraria
This plant is also referred to as goutweed, herb gerard. Taste similar to parsley, with a hint of bitterness.
The young leaves are best for using in salads. The older leaves can be cooked like spinach, but when the leaves become course and papery they are best left on the plant. If you have a patch of Ground Elder keep cutting it back and young fresh leaves will grow back in no time.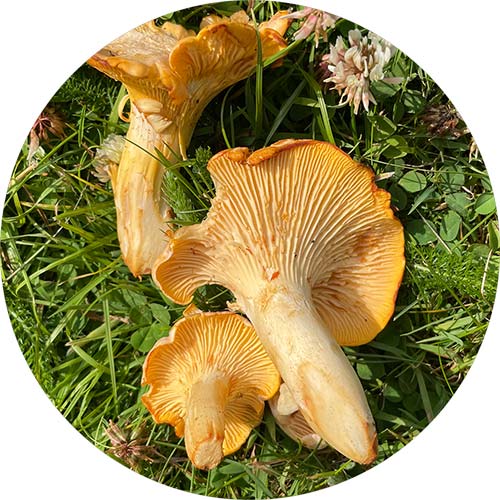 Scientific name: Cantharellus cibarius
Chanterelles smell fruity, quite like apricots. These gems are found in all types of woodland but mainly with beech in England and birch in Scotland and usually growing in moss. They have and excellent taste and are a favourite among foragers.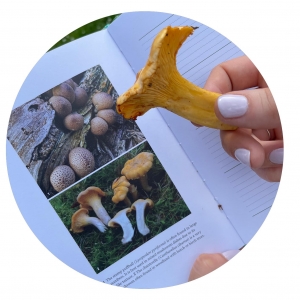 Our Foraging Field Journal in action! We use ours to jot down where and when in the year we find an edible plant or mushroom.
Click Here to get yours today
Scientific name: Boletus aestivalis
A great mushroom to find in summer. Found mainly in the months of June through to August (found near beech and oak).
Happy foraging everyone!
If you'd like to know a little more about our finds please head over to our sister site, Wild Food UK to see their very helpful mushroom and hedgerow guides
*please note that photos vary to every hedgerow*.
Please let us know if you need any assistance or information and remember to stay safe and never eat anything unless you're 100% sure it is safe to do so. Don't forget to follow us on our social media pages
Instagram @foragingshop @wildfooduk
#foraginguk
#wildfooduk
#whatwefind
#foragesafely