Foraging in May 2021
Posted on 29th May 2021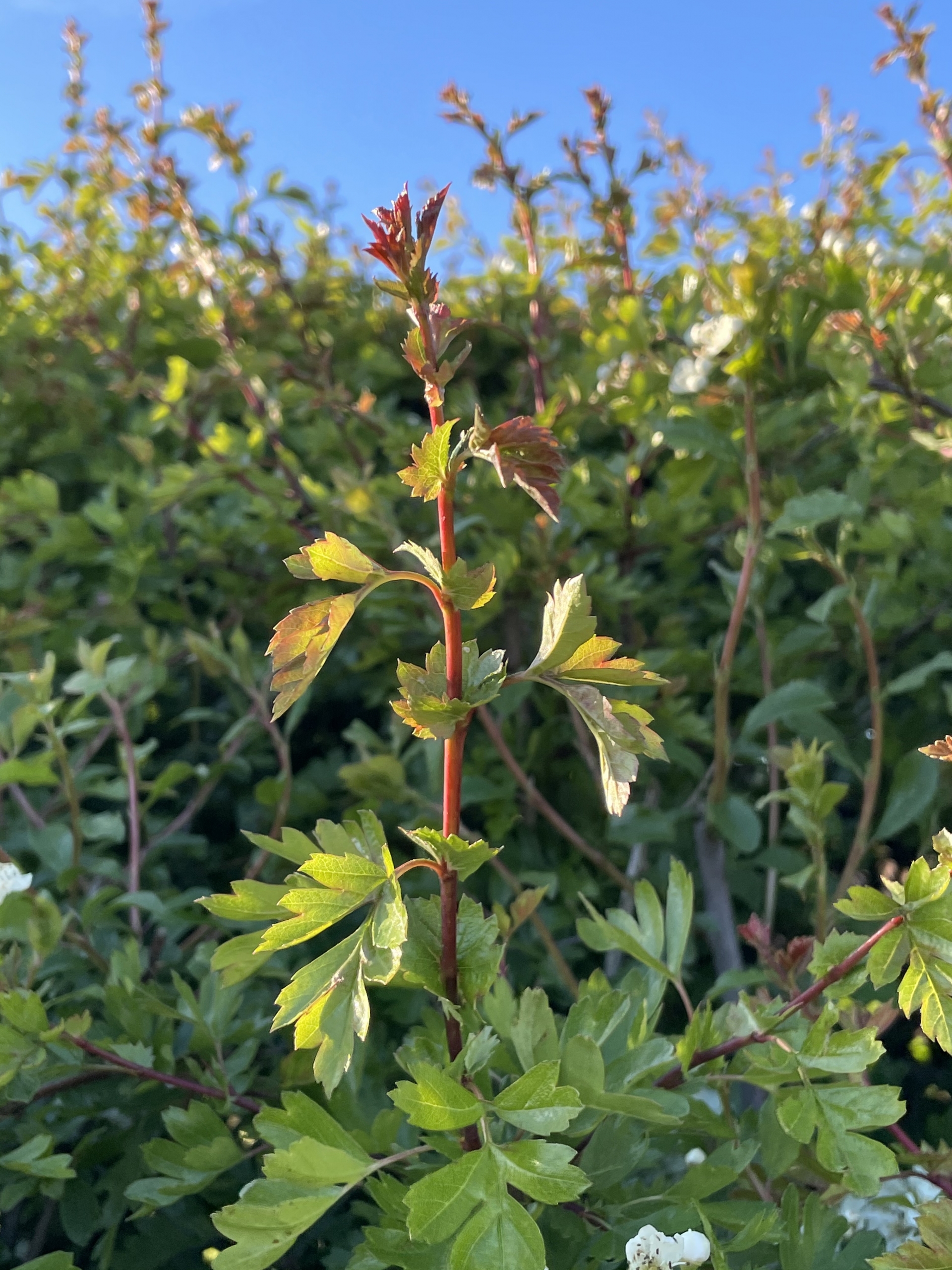 Foraging in May: Here are a few edibles that we've found this month.
Here's a few snippets of what we've been spotting at the moment. We've included a few plants and mushrooms that we've found whilst out and about this month.
Spring is truly upon us and we are seeing a whole host of plants popping up, lots of leafy greens and fresh shoots, perfect for salad season.
Why not have a go at spotting them yourselves.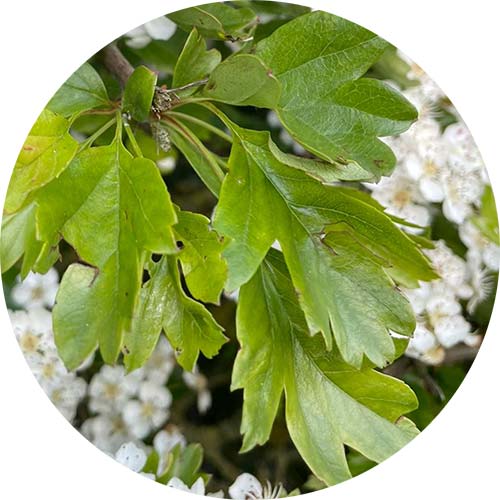 Scientific name: Crataegus monogyna/ laevigata
Is very common in British hedgerows and is a great plant to forage from with many health benefits.
Hawthorns are usually found in hedgerows & woodland from March through to November. The leaves of hawthorns are deeply lobed and a bit darker green on the top surface of the leaf. The flowers are small, white, with 5 petals & an almondy smell (this plant Flowers in May till June).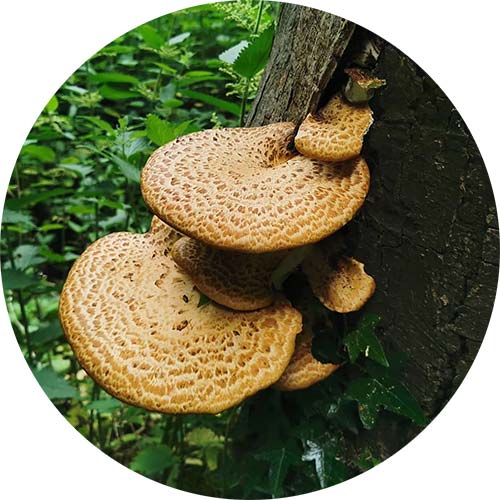 Scientific name: Polyporus squamosus
This mushroom is often referred to by its common names as; dryads saddle, scaly polypore and pheasants back.
These mushrooms can be foraged from may through to august. Known as the watermelon scented mushroom (when young and fresh!) they are popping up all over the country at the moment. These mushrooms can be found on deciduous trees and stumps. This is the largest capped mushroom in the UK.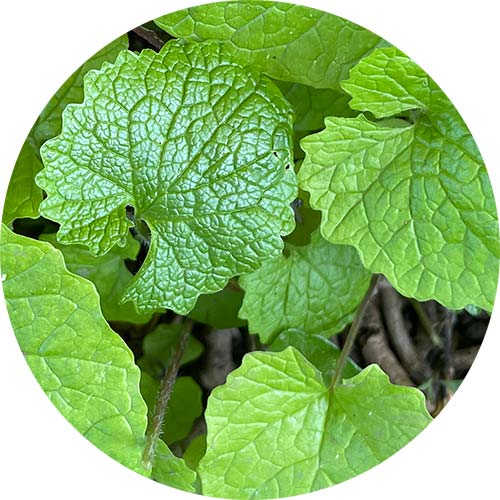 Scientific name: Alliara petiolate
Great for a salad, easy to identify for a novice orager and widespread. Found in hedgerows, woodland, shady scrub and path edges.
Hedge garlic is biennial & in its 1st years growth the leaves grow in small,ground level rosette with broad heart shaped leaves. In its second year a spike grows from the rosette & the leaves are more arrow head shaped with serrated edges.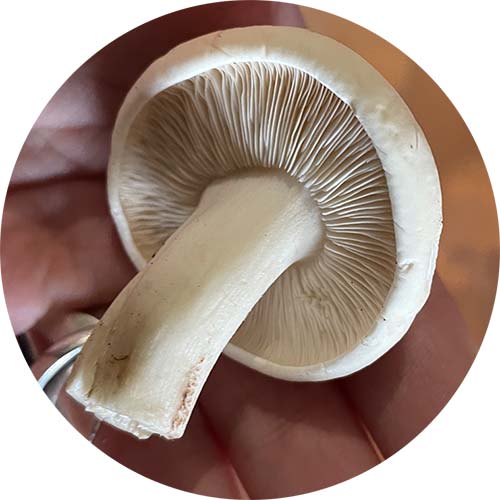 Scientific name: Calocybe gamnbossa
A great spring mushroom that can usually be foraged several weeks either side of St Georges day. Often found in and around grassland, besides woodland, lawns and roadside growing in rings. It is relatively easy to find from a distance, you will often see the ring as the grass will be darker and longer.
Scientific name: Conopodum majus
Found in mixed woodland, hedge banks & field edges & meadows. Pignuts are common and a great find but often hard to spot due to their size. You must be on private land with the owner's permission.
Happy foraging everyone!
If you'd like to know a little more about our finds please head over to our sister site, Wild Food UK to see their very helpful mushroom and hedgerow guides
*please note that photos vary to every hedgerow*.
Please let us know if you need any assistance or information and remember to stay safe and never eat anything unless you're 100% sure it is safe to do so.
Don't forget to follow us on our social media pages
Instagram @foragingshop @wildfooduk