Pineapple Weed Ice cream
Posted on 14th July 2022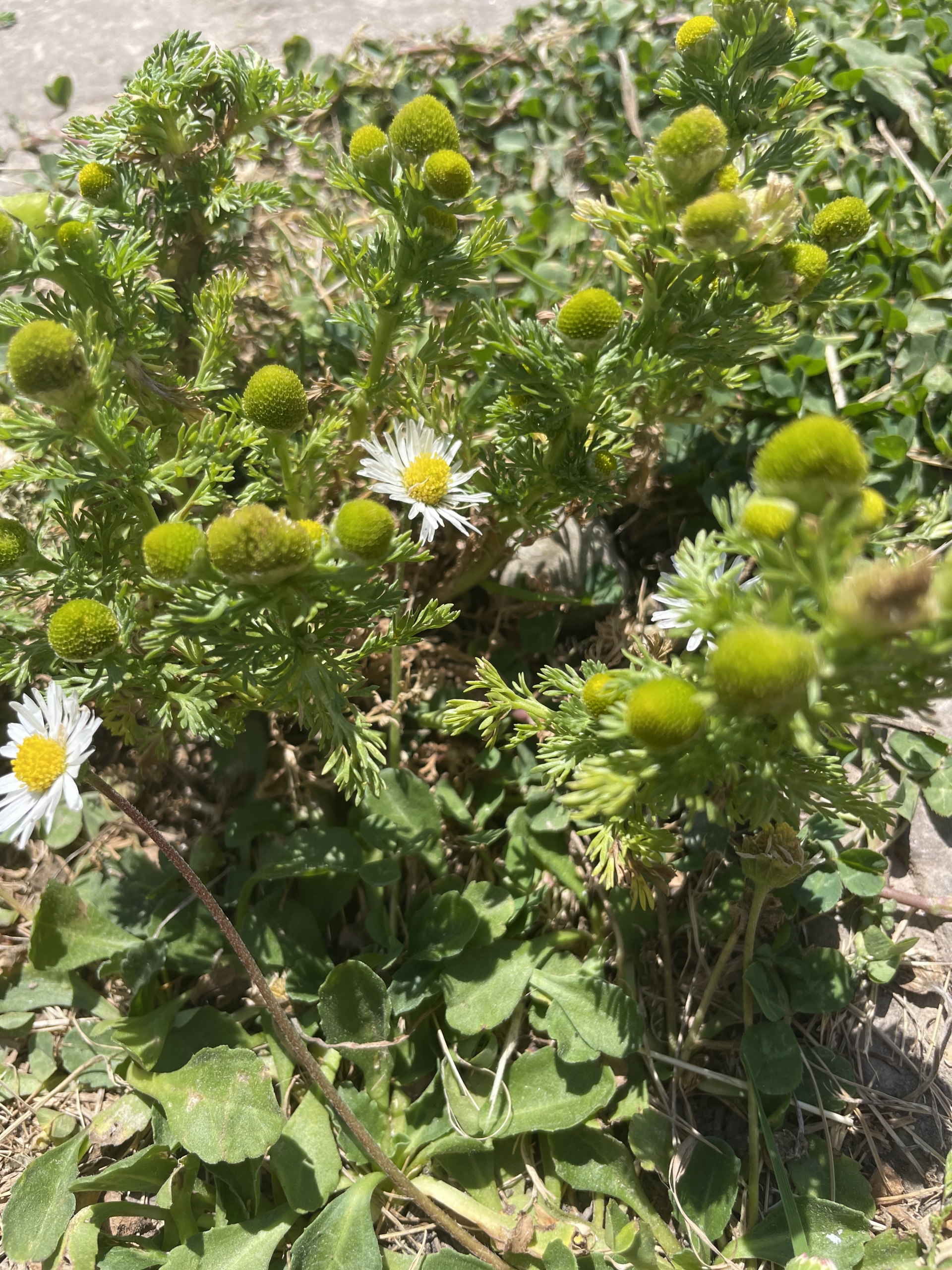 Pine-appley treats to cool you down in the heat this Summer!
Using a handful of foraged Pineapple Weed, lets see how our experimental Ice cream turned out! You'll likely be able to spot this common plant In the months of May until October. Make sure to keep a look out on your walks and don't forget to tag us in your finds.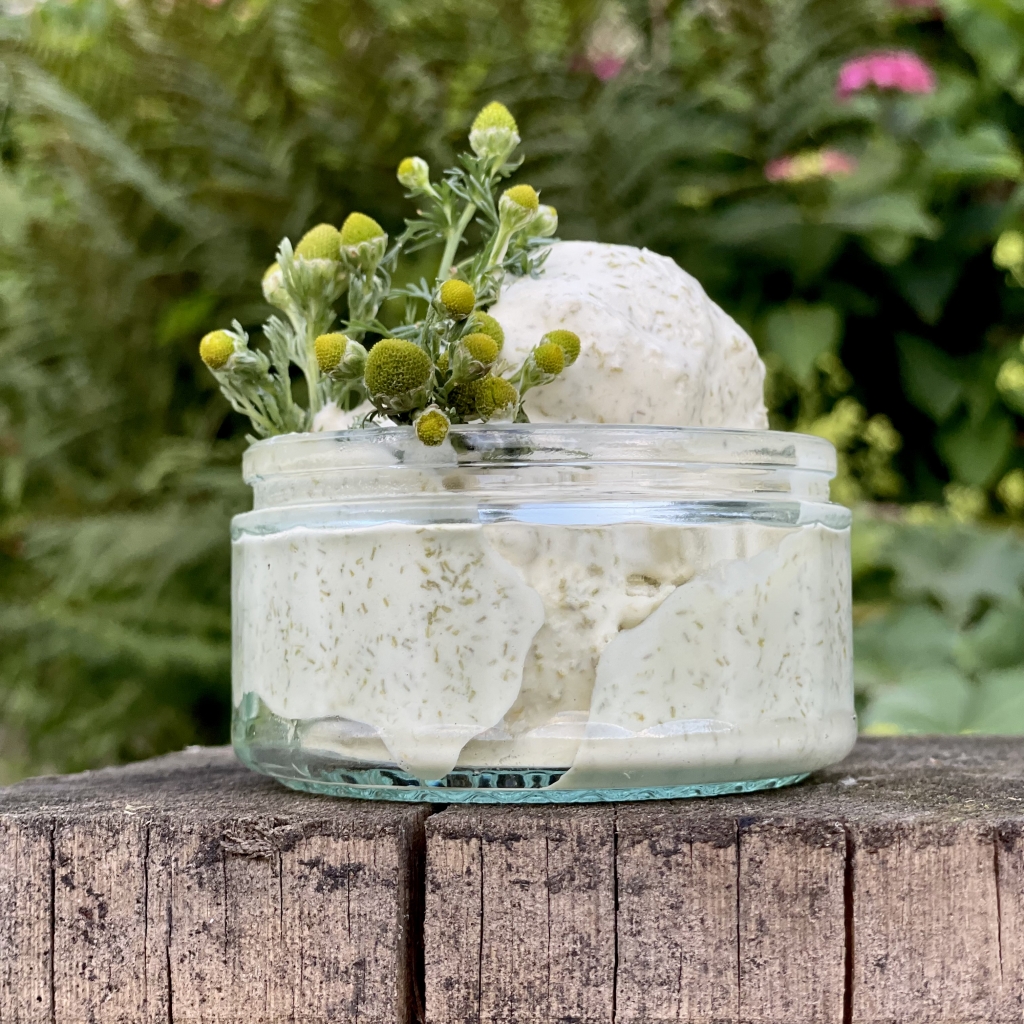 Prep time: 20 mins + time to infuse in cream
Freeze time: 3 hours (or till firm)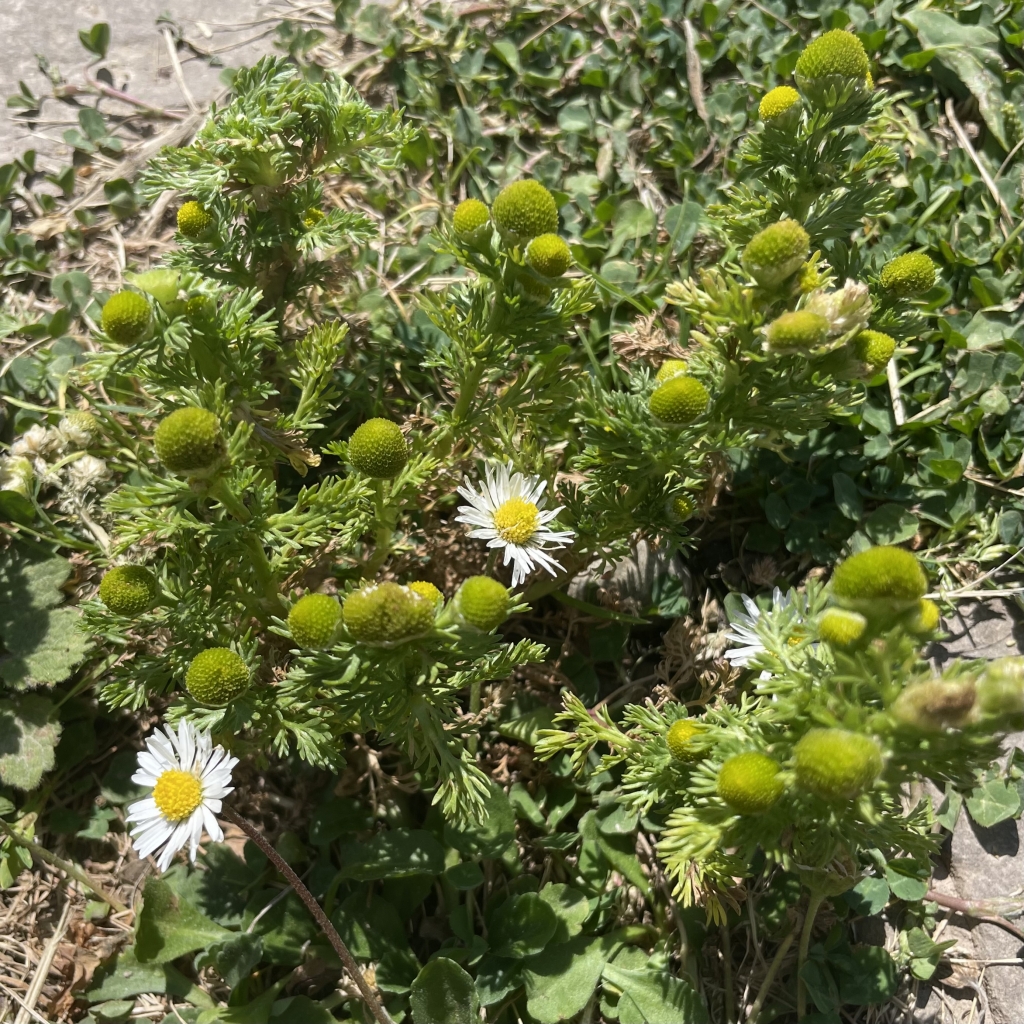 Ingredients
A large handful of Pineapple Weed (heads)


250ml Heavy cream


50ml Milk


1 tbsp Runny Honey (or sugar) to taste



Method:
Place your Pineapple Weed, Cream and Milk into a saucepan and bring to a simmer on a low heat. Try to mash and press your Pineapple Weed to release the lovely 'pine-appley' flavour in the plant (you can also blitz them in a blender first and add to the cream to simmer). Have a little taste and add your honey to sweeten as desired.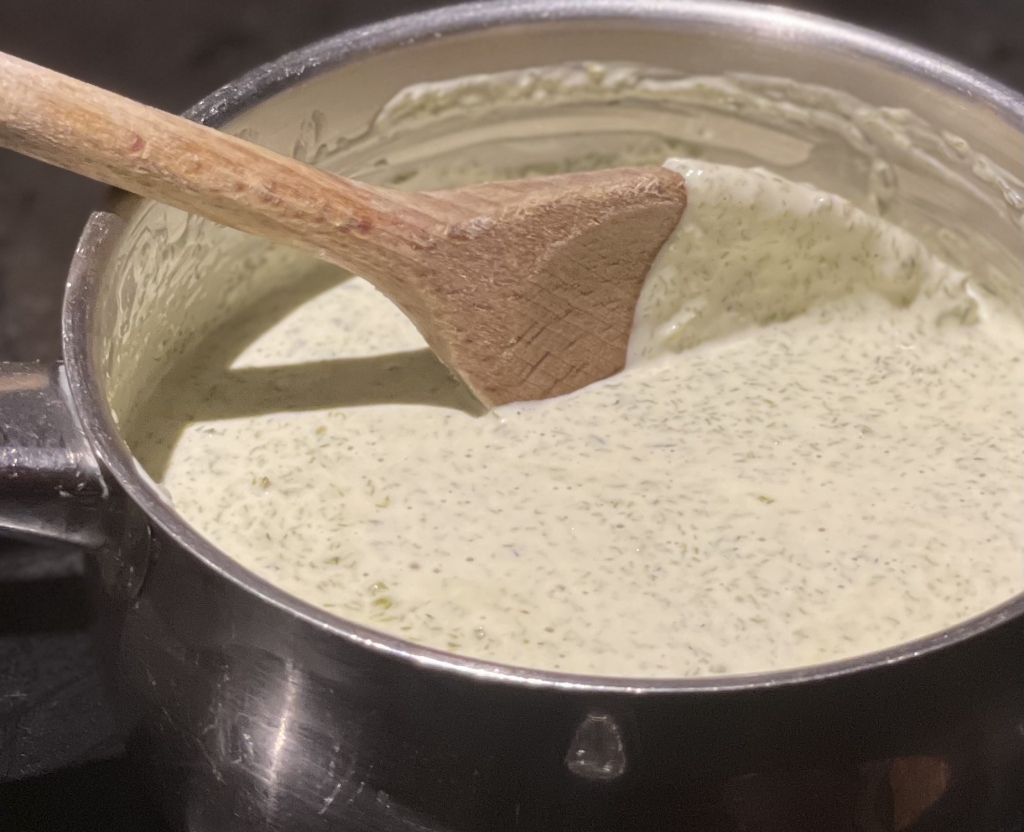 We left ours to infuse and cool before sieving it out.
Once sieved, pour the whole mixture into an ice-cream machine for 10-15 minutes (we only made a small batch so it didn't take long too freeze).


Place into a suitable tub and pop in the freezer to firm.


* We used an ice cream machine for our experiment but you can create a similar consistency at home by placing your mixture into a tub and popping it in the freezer, removing to whisk every couple of hours until thick and smooth (Ice cream consistency)*


If left overnight, remove from freezer 10 minutes before you plan to serve. Serve into scoops and garnish with fruits or toppings of your choice.


Enjoy!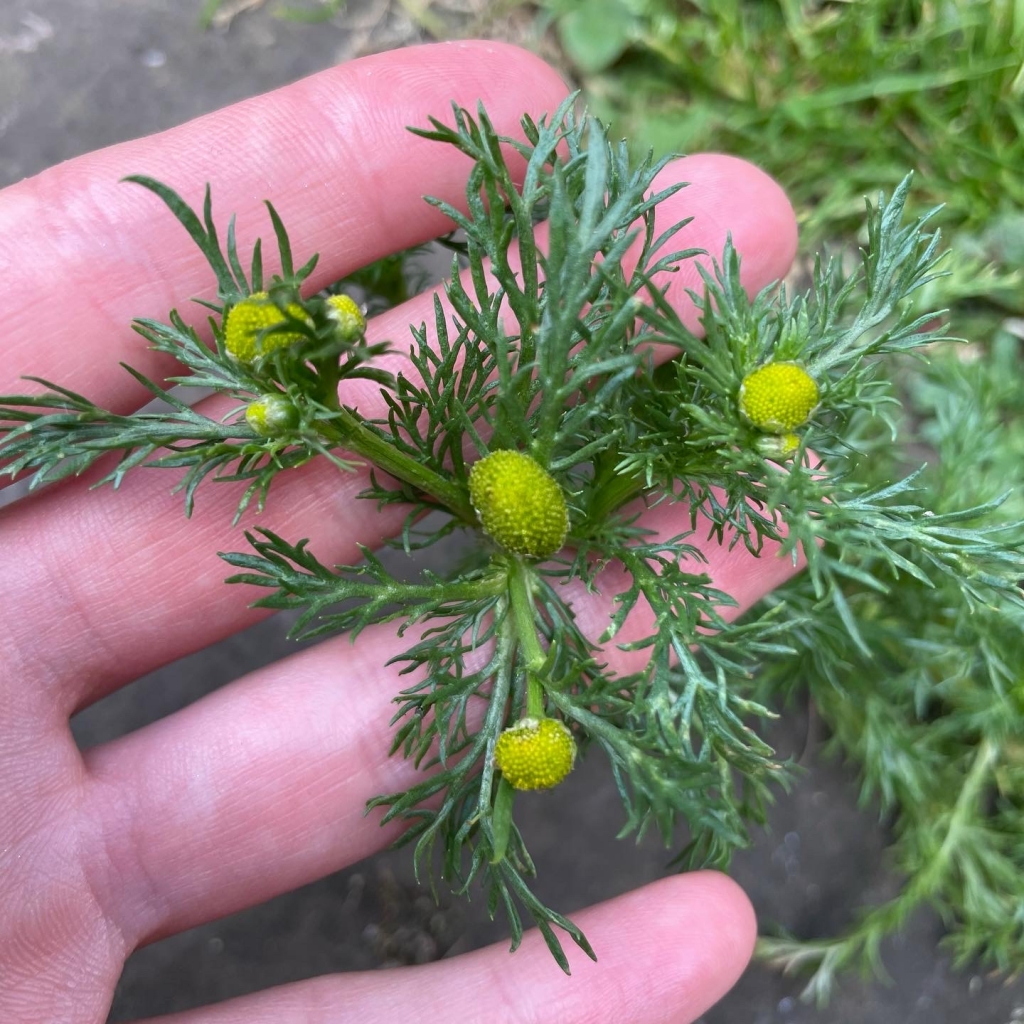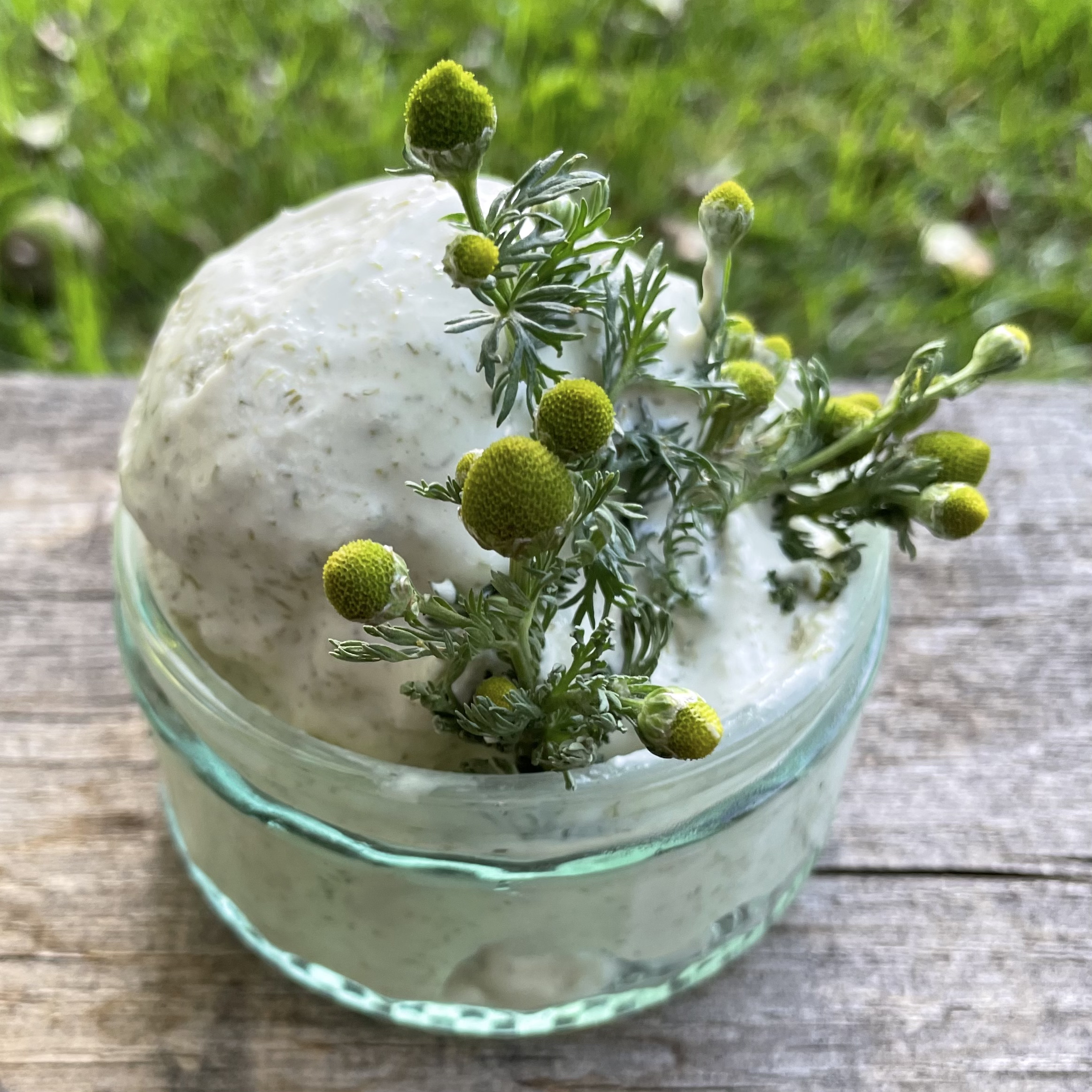 Happy foraging everyone!
If you'd like to know a little more about foraging please head over to our sister site, Wild Food UK to see their very helpful mushroom and hedgerow guides.
Remember to stay safe and never eat anything unless you're 100% sure it is safe to do so.
Don't forget to follow us on our social media pages too.
Instagram @foragingshop @wildfooduk