Arts and Crafts: Clay Impressions
Posted on 28th July 2022
Creating clay impressions at home is a great way to spend an afternoon and to document your finds forever.
Create wall hangings, ID blocks, coasters, earrings and more with your wild finds clay impressions.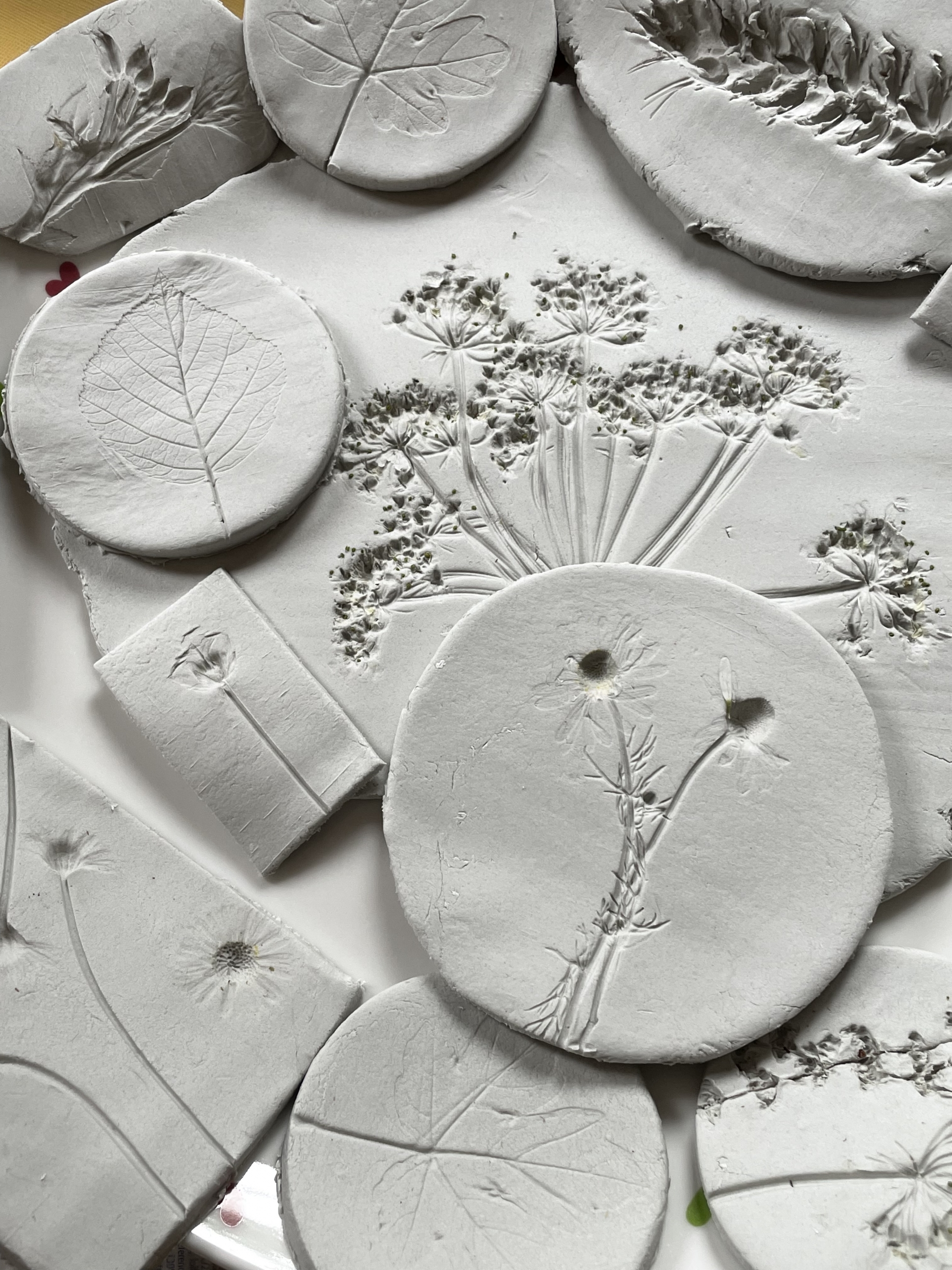 What you need:
Clay or Fimo Clay (We've used white as we will be painting them)
Clay tools (or a butter knife and spoons)
A rolling pin
Wild Flowers and leaves
Paints and brushes
What we did:
Collect your plants (Leaves, Flowers, twigs etc)
You'll want to start by choosing a flat surface and roll out your clay/ Fimo clay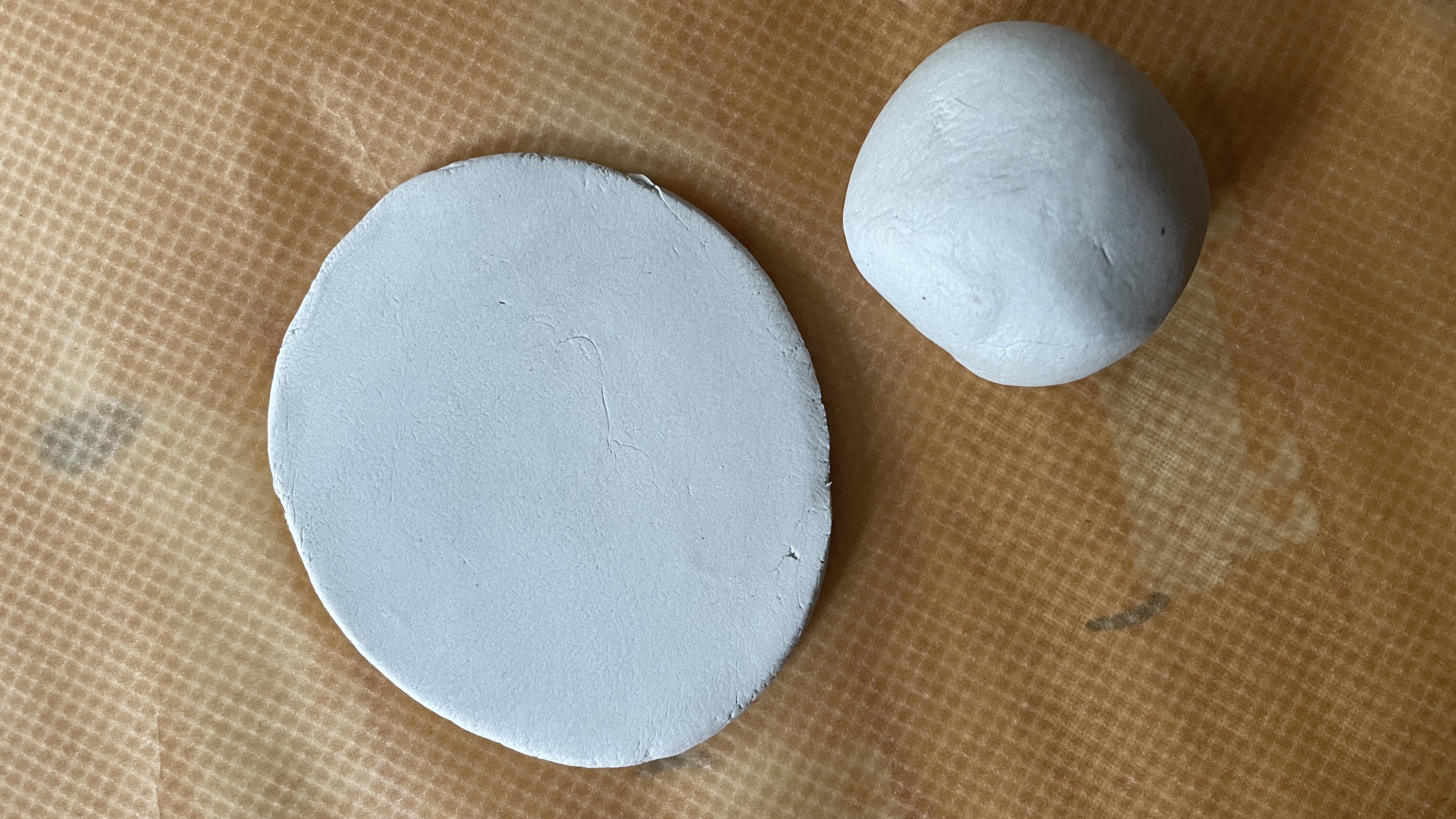 Once the clay is rolled *approx 1cm thickness* place your flowers and leaves as desired and roll over them with your rolling pin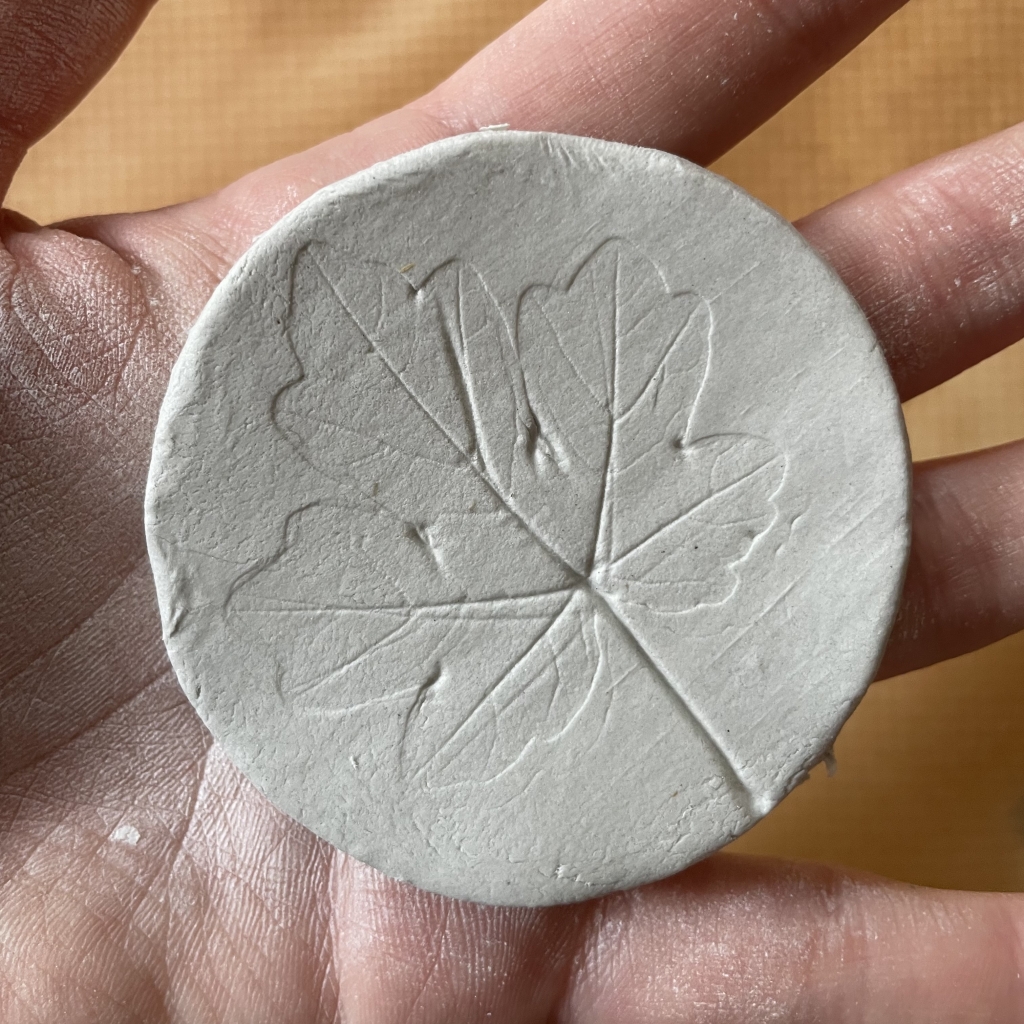 Remove your flowers and leaves you've just rolled and you should be left with their impression on the clay, you may need some tweezers to hand as a few petals might become stuck in the clay. Gently pull these out before the clay dries
Keep a log of your finds by taking clay pressings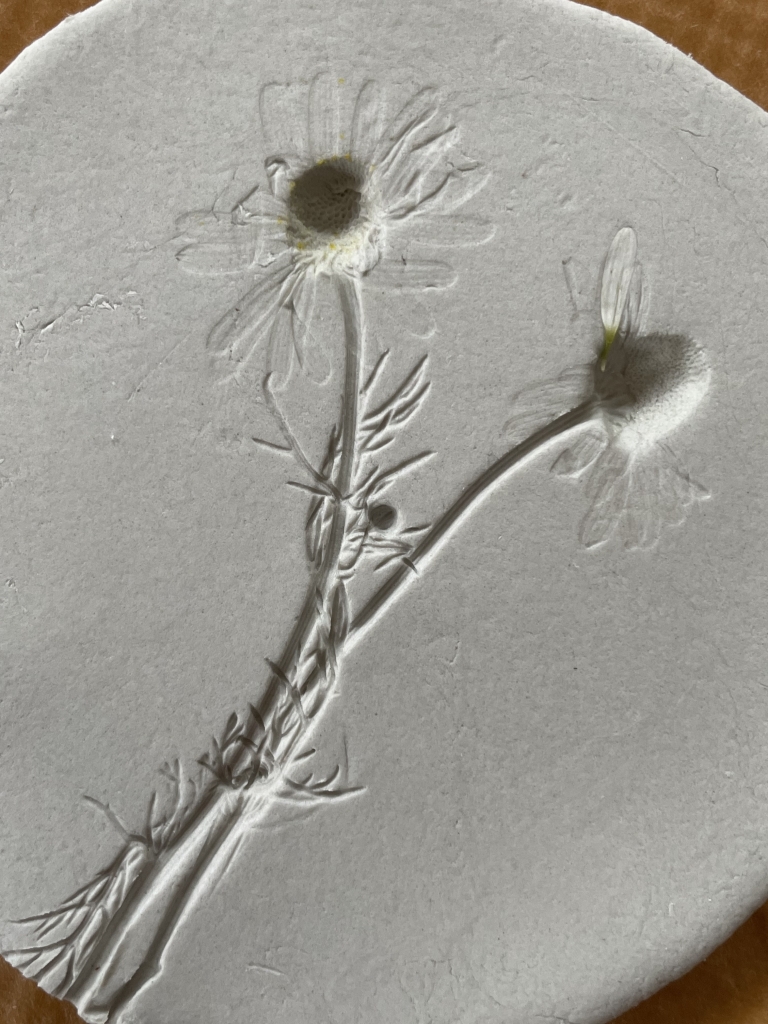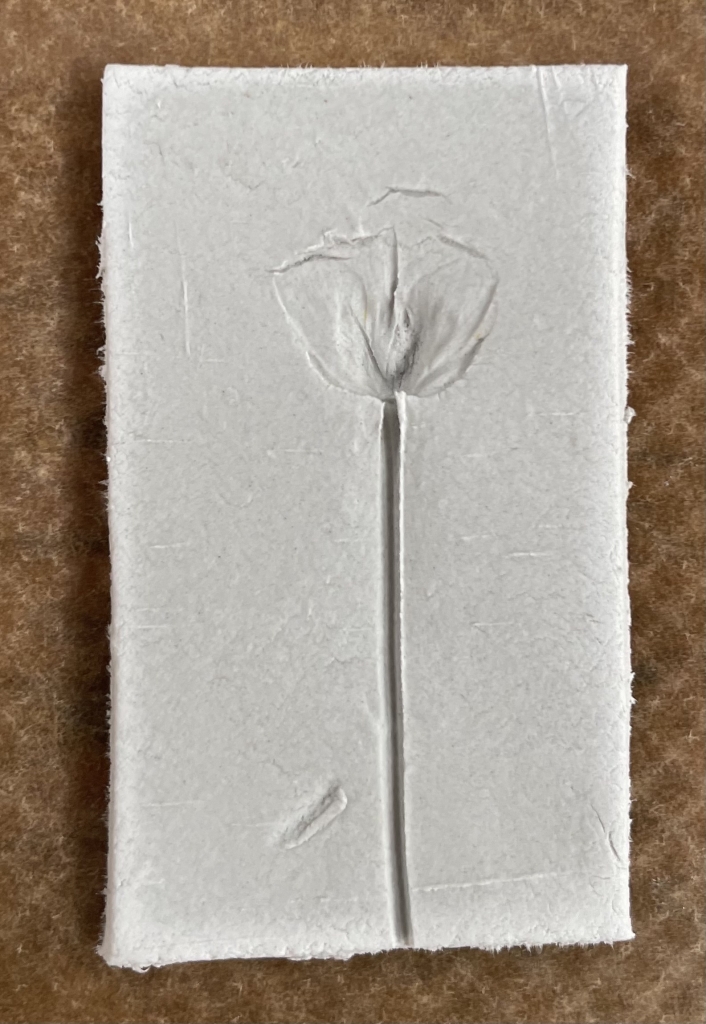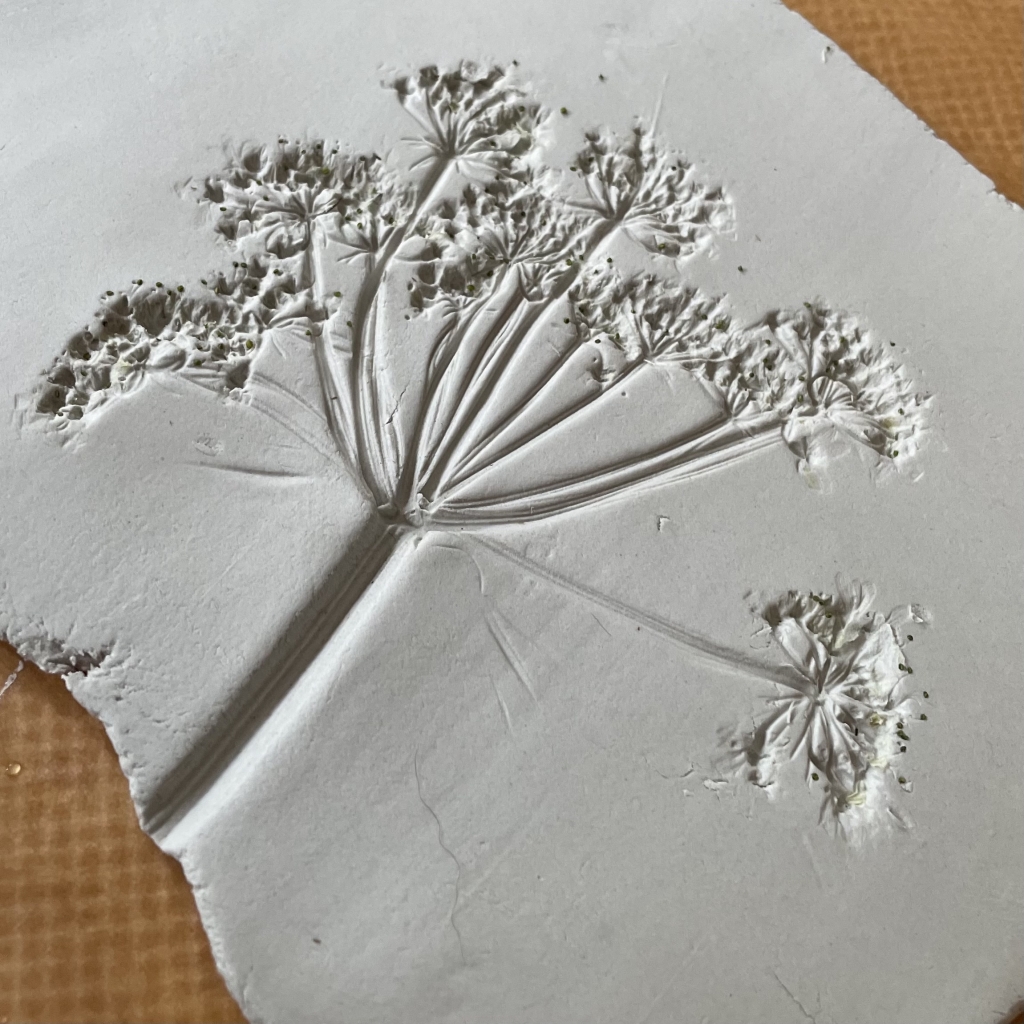 Have a go at painting your creations
Want to take it a step further?
Why not create a 3D cast of your pressings and use Plaster or Paris to make a mould.
Use plasticine (instead of clay) to press your flowers into, remove to leave an impression. Create a barrier around the clay (so any liquid doesn't leak) then pour over Plaster of Paris into all your impressions, covering all of your plasticine. Wait for it to dry and become solid, then remove plasticine from the plaster and you'll have your 3D flower press impressions. Bring them to life with a little colour our leave plain for a natural finish.
Inspiration and ideas- What you can make with your Foraged flowers an leaves:
Wall hangings
Earrings (with Fimo)
Keyrings (with Fimo)
Coasters
Pots
Hanging Mobiles
Christmas decorations
Happy foraging everyone!
For more articles click here
If you'd like to know a little more about foraging please head over to our sister site, Wild Food UK to see their very helpful mushroom and hedgerow guides.
Remember to stay safe and never eat anything unless you're 100% sure it is safe to do so.
Don't forget to follow us on our social media pages too.
Instagram @foragingshop @wildfooduk